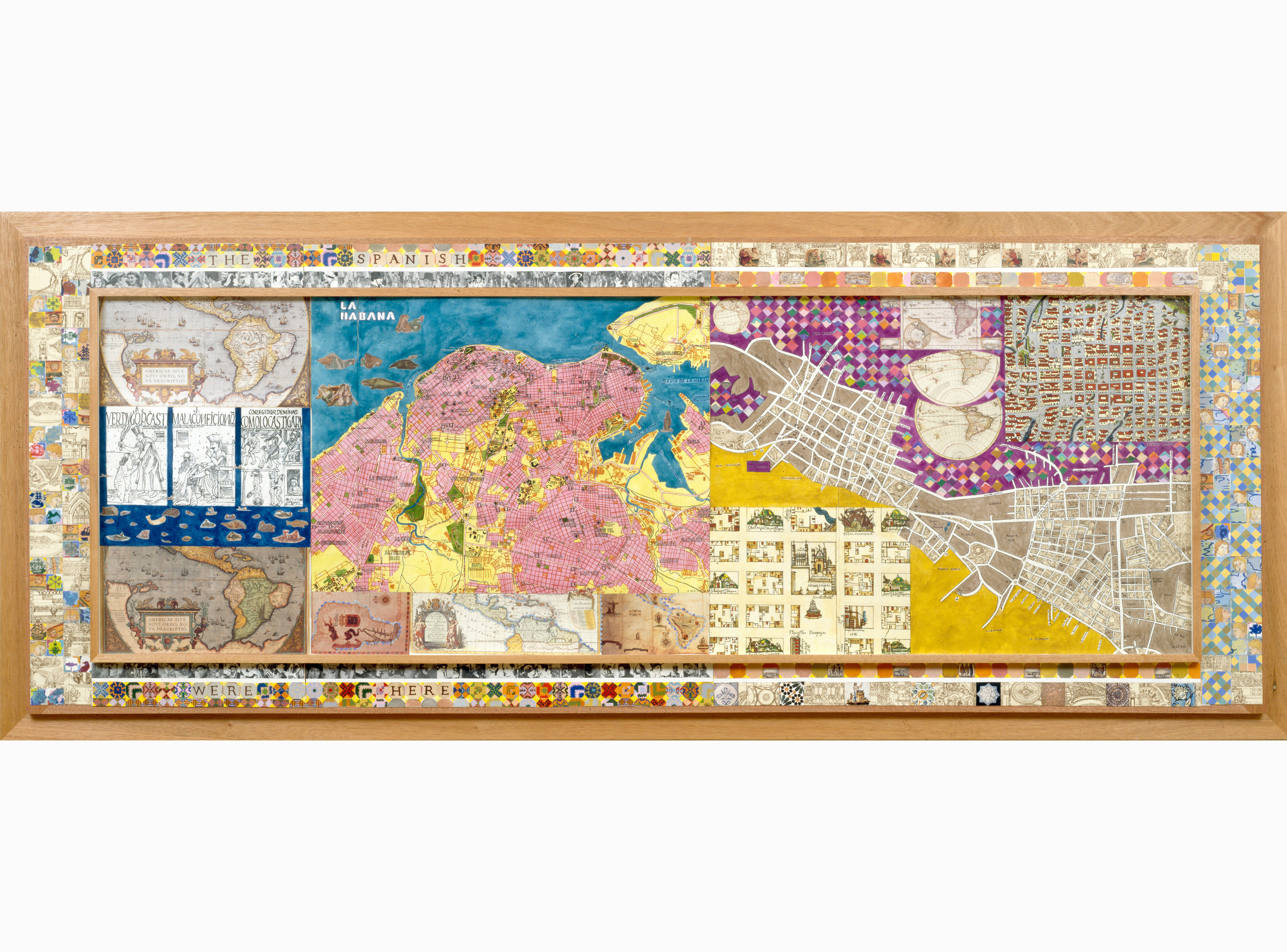 The Spanish were here
by
Joyce Kozloff
Global & Cuba
1995
In the first panel, the Caribbean is infested with frightening sea monsters drawn by European cartographers. Above them, she copied a colonial engraving of the conquistadors torturing native Indians. Moving across, one encounters Havana, Cuba, turquoise and pink to evoke its spirit. Next is an early painting of Cholula, Mexico, location of the largest pre-Columbian pyramid in the Americas. Contemporary Quito is last, with its eccentric shape stretched across two Andean mountains. In an enclosure, she placed a centuries old view of it as a small pueblo. Throughout, there are antique maps of South America in various odd configurations, as imagined by the explorers, surrounded by expanses of high-keyed, even jarring hues. The frame enfolds a multitude of "quotes" from movie stereotypes of Latinas like Carmen Miranda to folkloric Spanish tiles.

Joyce Kozloff (born 1942) is an American artist whose politically engaged work has been based on cartography since the early 1990s.

Kozloff was one of the original members of the Pattern and Decoration movement and was an early artist in the 1970s feminist art movements. She has been active in the women's and peace movements throughout her life. She was also a founding member of the Heresies collective.